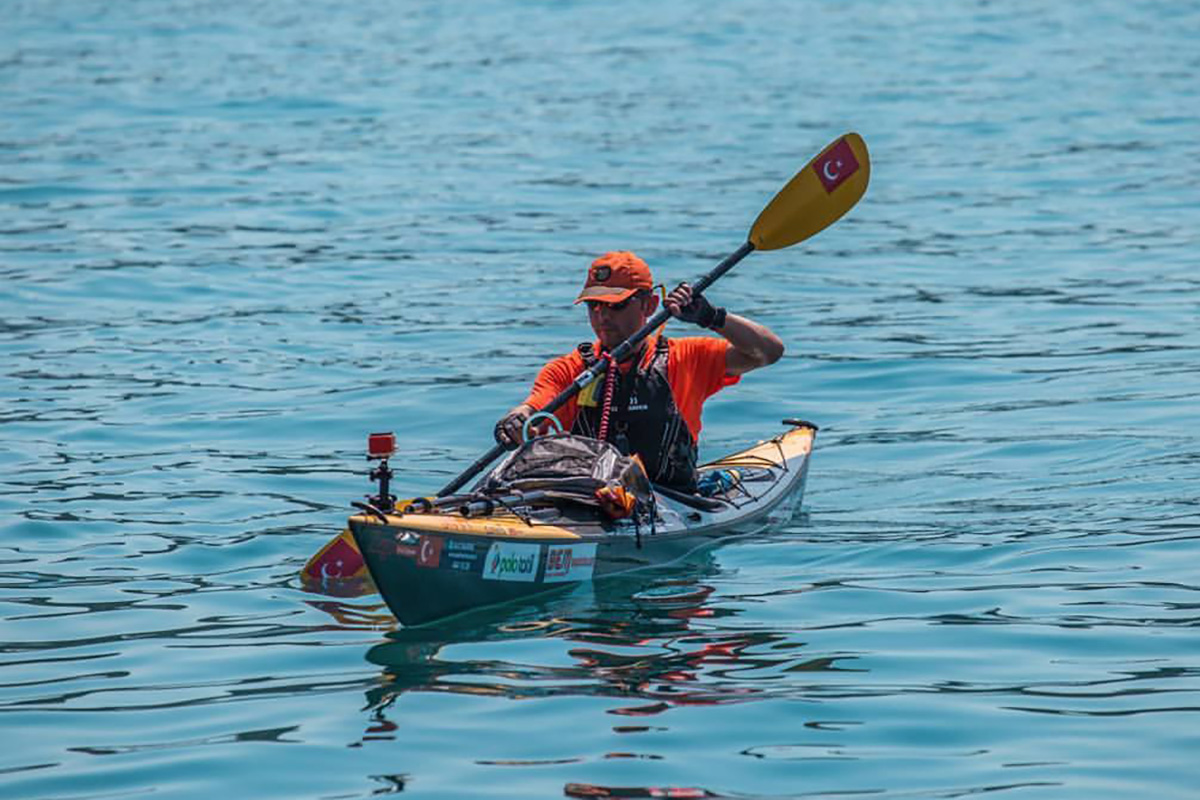 Kayak expedition in Turkey from Artvin Hopa (Georgia border) to Hatay (Syria border) to bring awareness and raise donation for the education of girls in need.
---
It is not the first time for Senol to paddle with bigger aim in mind
Şenol Özdemir (Instagram: @kanogezgini) is an extreme athlete who likes snowboarding, rock climbing, paragliding, cycling, skateboarding and sea kayaking.
He has done paddling with purpose before: in 2017 he paddled 1000 km from Istanbul-Bostanci to Trabzon-Besikduzu Turkey with his sea kayak to raise awareness of smoking and drugs problems, he completed the expedition in 20-25 days.
In 2019 Şenol Özdemir (as the team leader of the kayak expedition) together with Osman Alim and Tarkan Gürler took the Turkish flag from the grandson of the captain of the historical ship "Bandırma" and delivered the Turkish flag to Samsun governor by kayaks from Beykoz coast to Samsun for 100th anniversary of The Turkish War of Independence.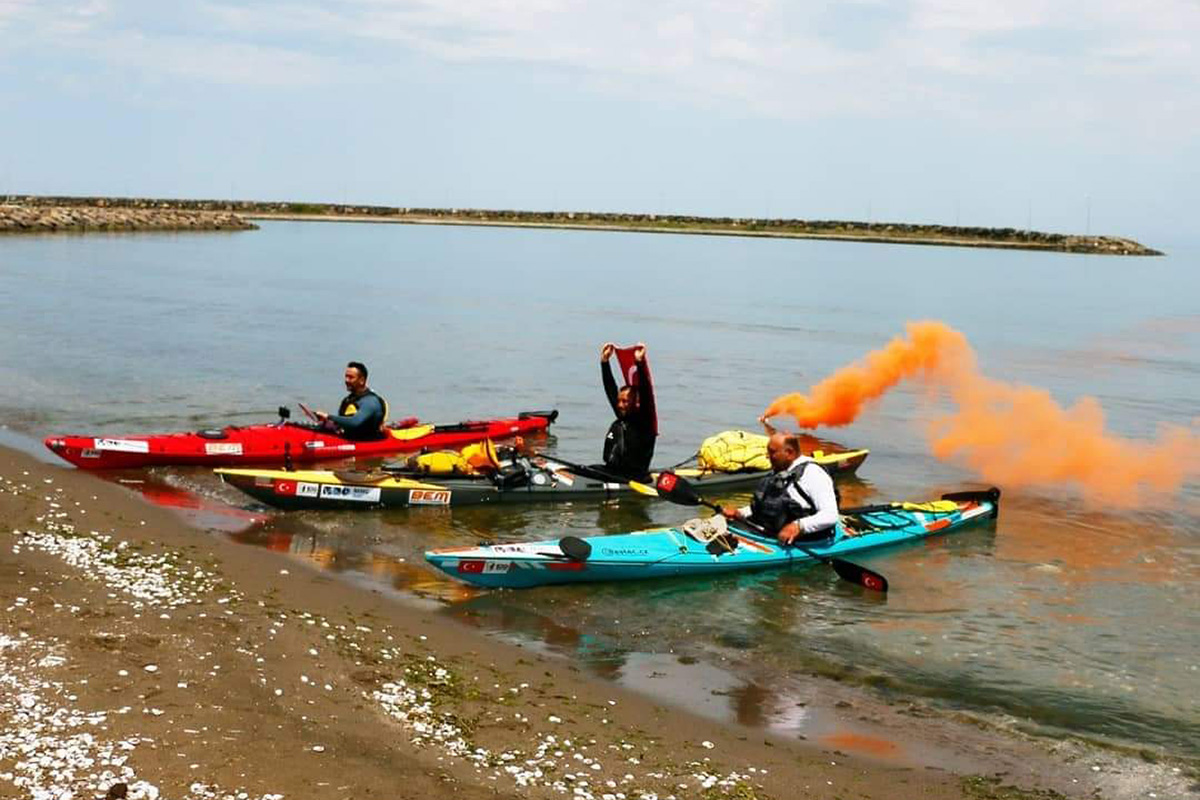 ---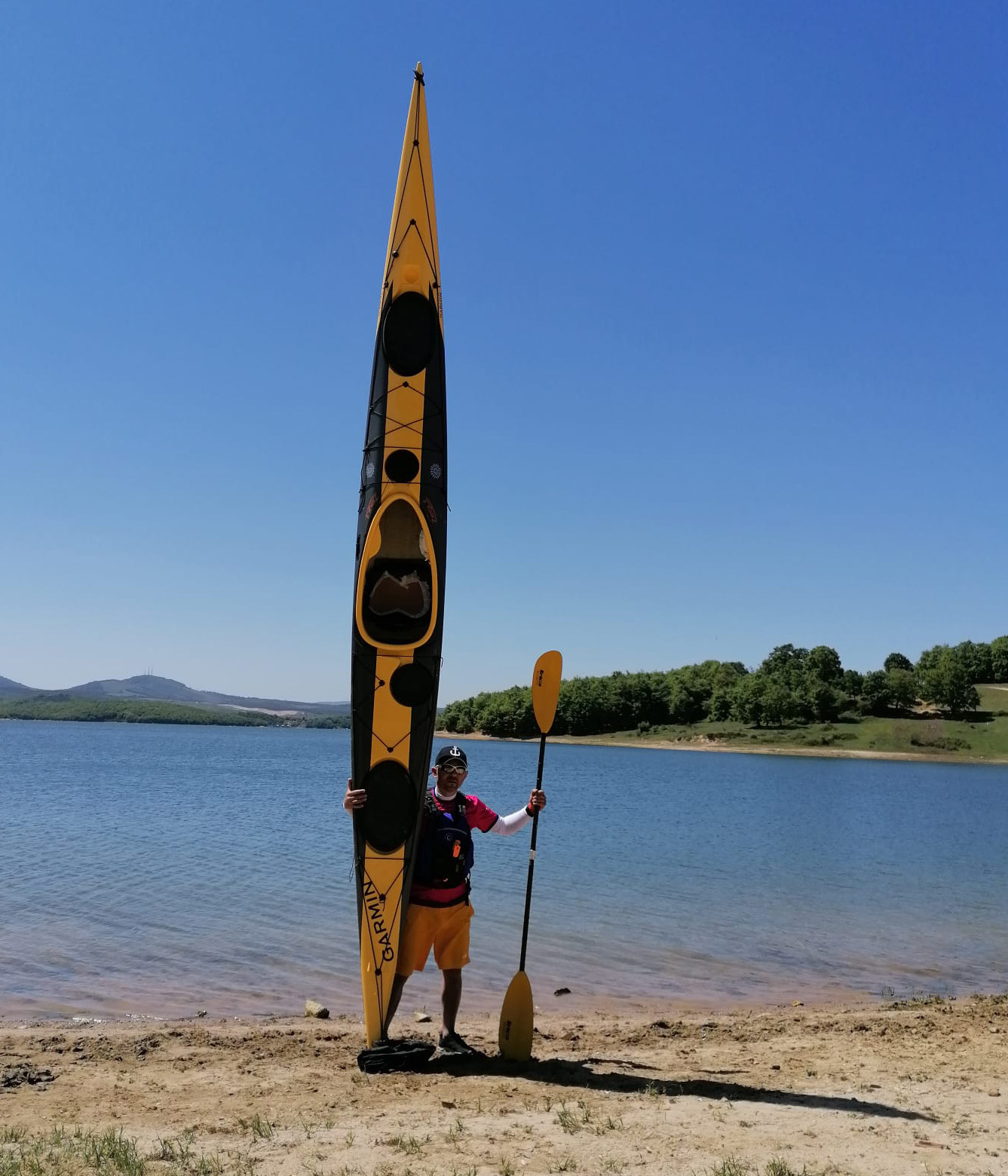 Korunchuk Foundation - better education for girls in need
This time Şenol Özdemir started to paddle 4 seas to raise awareness for the benefit of the Koruncuk Foundation. Koruncuk Foundation is a Turkish foundation for children in need of protection, it helps girls, secondary and high school students, who cannot continue their education due to socioeconomic difficulties. Expedition raises money through the Iyılık Paylas platform (Instagram: @iyilikpaylas).
You can make your donation here: https://iyilikpaylas.org/kampanya/senol-ozdemir-koruncuk-icin-mavi-vatan
Read more about Koruncuk Foundation: https://koruncuk.org/
The expedition started on the 14th of May
The expedition started on the 14th of May from Artvin Hopa, Georgia. With this expedition Şenol Özdemir wants to break new ground in Turkey, he embarked on a challenging adventure that he predicts will last about four months. He started to paddle between two points where Turkey's maritime borders begin and end (starting from Artvin Hopa Georgian border and crossing Black Sea, Marmara Sea, Aegean Sea and Mediterranean Sea to Hatay Syria border). Altogether it takes about 4500-5000 km of paddling.
He is paddling with Zegul Arrow Empower kayak, that is perfect for longer trips and expeditions.
---