Winter kayaking in Lofoten, Norway
Discover the magic
Lofoten is an archipelago located in the northern part of Norway, known for its stunning scenery and outdoor activities. One of the best ways to explore this breathtaking region is by kayak, as it allows you to access secluded areas and see the islands from a unique perspective.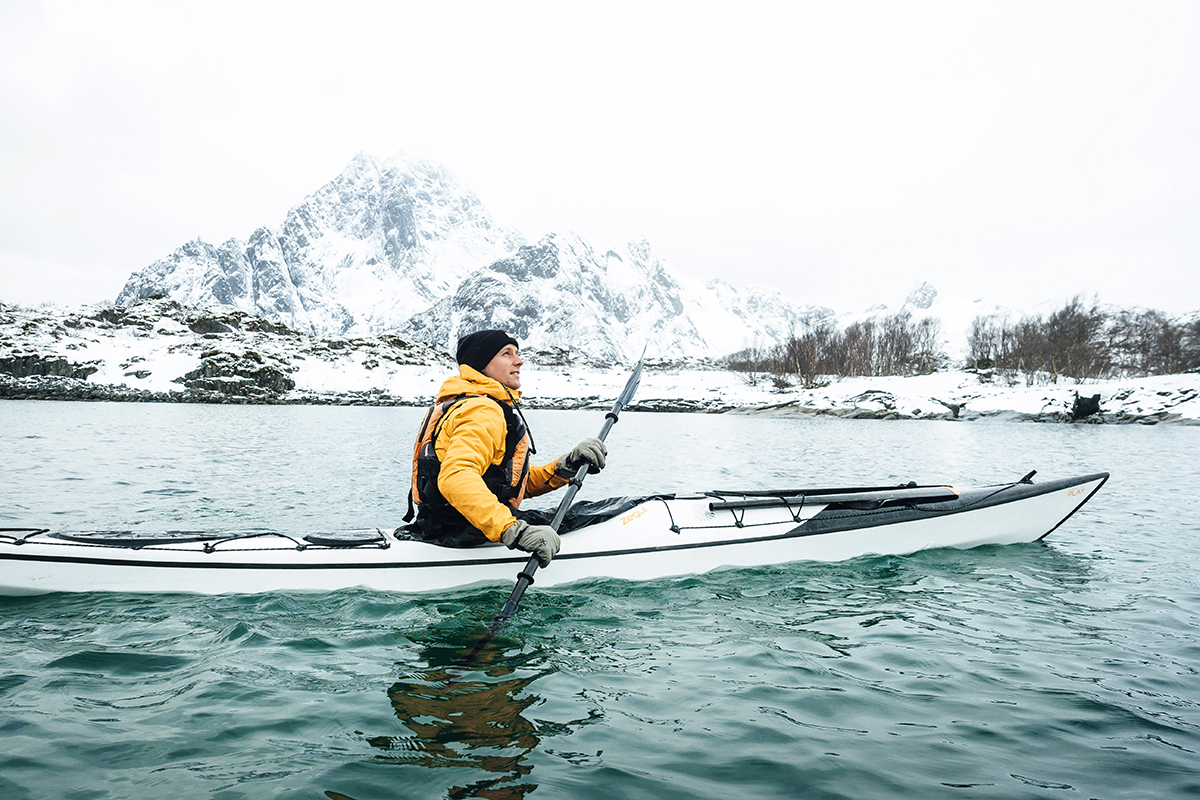 Zegul Arrow Play is stable and versatile, perfect for discovering nature from the water. Together with friends, it's always more fun. (Kristian Louis Jensen / Zegul)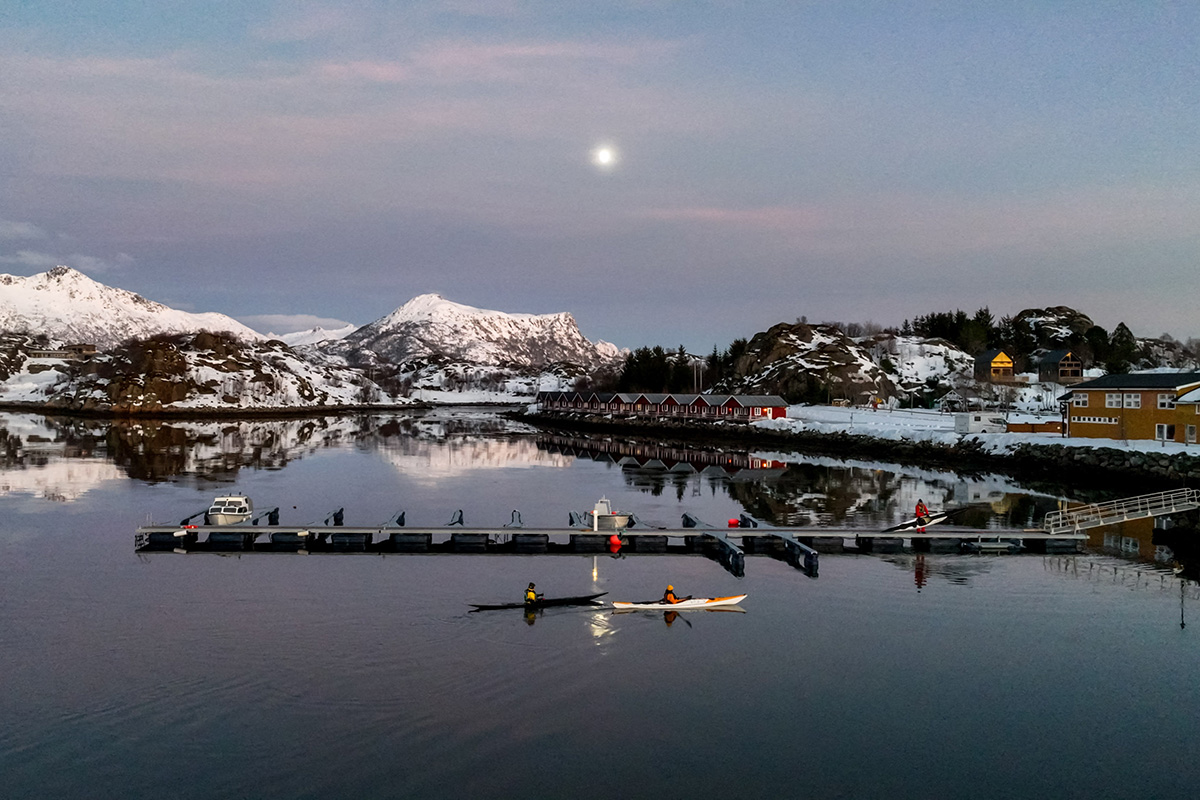 Here are just a few reasons why Lofoten is the best place in the world to go kayaking:
1. The scenery is breathtaking. The Lofoten islands are known for their dramatic landscapes, with towering mountains, crystal clear waters, and picturesque fishing villages. Paddling through these waters by kayak allows you to truly appreciate the beauty of the region, and you'll be rewarded with stunning views at every turn.
2. The wildlife is abundant. Lofoten is home to a variety of wildlife, including seals, eagles, and even killer whales. Kayaking allows you to get up close and personal with these creatures in their natural habitat, providing you with an unforgettable experience.
3. There are endless opportunities for adventure. Whether you want to explore the remote bays and inlets of the islands, or tackle the open waters of the Norwegian Sea, Lofoten has something for every level of kayaker. And with a variety of rental options and guided tours available, it's easy to plan the perfect adventure.
4. The local culture is rich and fascinating. The Lofoten islands have a long history of fishing and maritime tradition, and many of the local communities still rely on the sea for their livelihood. Exploring the islands by kayak allows you to learn about this rich culture and interact with the friendly locals.
In conclusion, Lofoten is an amazing destination for kayakers, offering stunning scenery, abundant wildlife, endless adventure opportunities, and a rich local culture. It truly is the best place in the world to explore by kayak.
How to prepare for kayaking in colder climate?
Kayaking in the winter can be a fun and exciting way to enjoy the outdoors, but it's important to dress properly and bring the right gear to stay warm and safe on the water. If you're planning on conducting science while kayaking, it's important to take extra care to ensure that you're prepared for the challenges that come with both kayaking and conducting research in the cold.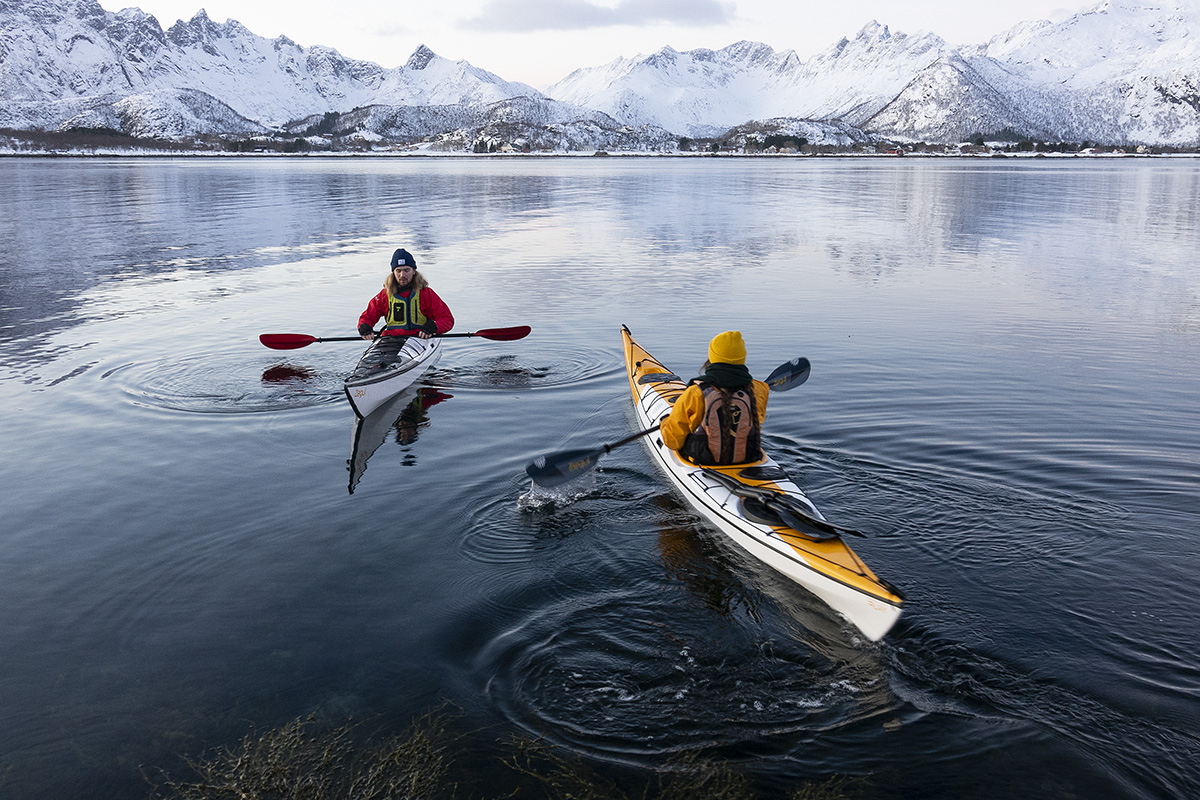 First and foremost, it's important to dress in layers. This will allow you to regulate your body temperature and stay comfortable as the weather and your activity level changes. Start with a base layer of moisture-wicking material, such as polyester or merino wool, which will help to keep you dry and warm. Add a mid-layer of fleece or synthetic insulation to provide extra warmth, and finish with a waterproof and windproof outer layer to protect you from the elements. It's also a good idea to wear a hat, gloves, and warm socks to protect your extremities from the cold. In addition, consider wearing a wet suit or dry suit to help keep you insulated and dry.
In terms of gear, it's important to bring an extra paddle and personal flotation device (PFD), as well as a spray skirt to keep water from entering the kayak. A waterproof bag or dry bag can also be useful for storing any essentials, such as snacks, water, and extra layers of clothing. If you're conducting science, be sure to bring any necessary equipment, such as sampling tools, measuring devices, and data recording devices.
Other important items to bring include a first aid kit, a whistle or other signaling device, and a map or navigation system to help you stay on course. It's also a good idea to let someone on shore know where you're going and when you plan to return.
Finally, be sure to check the weather forecast and water conditions before heading out, and always be cautious and prepared for potential hazards, such as cold water and ice. By dressing properly and bringing the right gear, you can enjoy a safe and enjoyable kayaking trip in the winter, while also conducting valuable science on the water.
---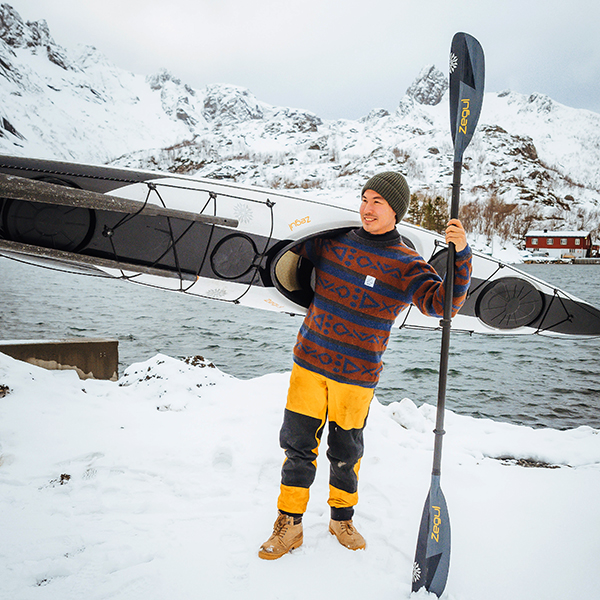 Zegul ambassador Kristian Louis Jensen is location manager, kayaking guide and researcher. For more information have a look at his Instagam page: @kristian.loouis