Abruka Sea Kayak Race
Liisi Siibak (Zegul Kayaks)
The Essence of island life
Abruka Sea Kayak Race is held in Estonia, it starts from Saaremaa, Kuressaare city and runs in between smaller islands making a circle around Abruka island.
Saaremaa is the biggest Estonian island with a rich maritime history: it has been well known for its boat builders, seafarers and traders. There are some of the oldest finds of Vikings, medieval architecture, many lighthouses, cosy harbours and nature reserves for birds. You can feel the essence of island life here.
Abruka Sea Kayak Race is organized by local community from Abruka and Kuressaare. It is a small sea marathon, that has been brought to life by Alexander Lott, local kayaking enthusiast. Among other things his aim is to broadens sporting opportunities for the islanders, introducing them to a kayaking that could be practiced much more often in the island's coastal waters than it currently is.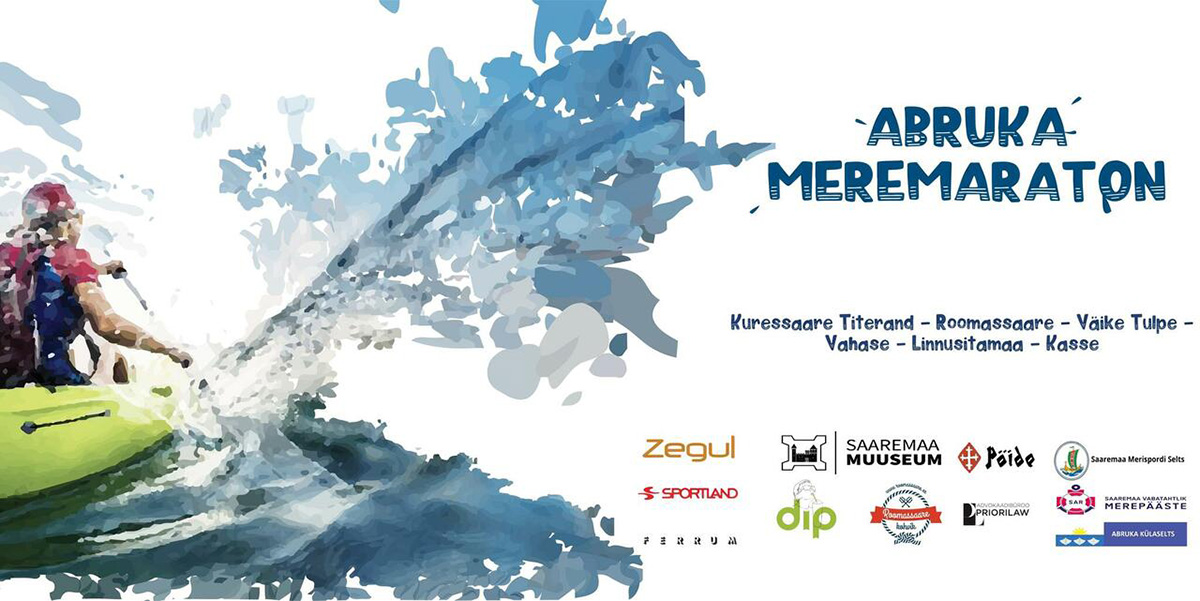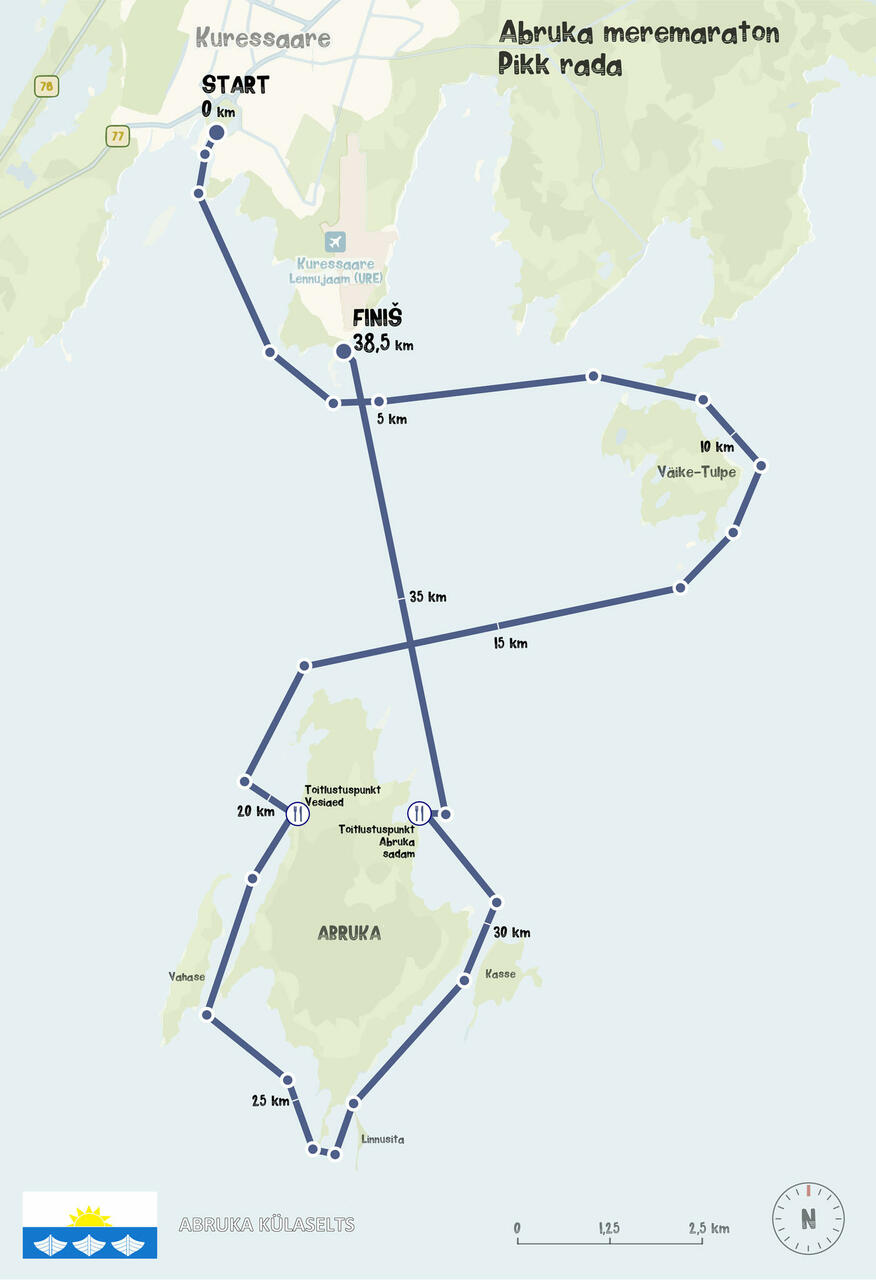 Kayaking marathon between islands
Abruka Sea Kayak Race is spanning almost 40 km from the Kuressaare Castle Park beach around Väike-Tulpe and Abruka islands (and passes smaller Vahase, Linnusita, and Kasse islands). This route offers great geographical benefits: the choice of distances, pit stops along the way that support paddlers, shelter from open sea waves, better sea rescue and safety, and a finish line with good infrastructure at Roomassaare harbour. There is also a shorter course (approx. 27 km).
2nd Abruka Sea Kayak Race was held on 22 July 2023. The weather was quite windy with some waves. There were around 60 participants. The fastest boats finished few minutes after 4 hours and on average it took around 6 hours.
First prize was won by Toidukunsti Stuudio K2MIX (Andres Kaju, Olga Kaju), time: 4:00:06; who paddled the marathon on full carbon Zegul Torpedo. Read more about this kayak here: zegul-torpedo-review
2nd prize: LaSportiva K2MEN (Timmo Tammemäe, Lauri Tammemäe), time: 4:01:17. 3rd prize: Ujukoma K2MIX (Ivika Kelder, Ahti Kelder), time: 4:04:55.
Zegul supports local paddling events
We are contributing to the Estonian kayaking community by supporting local paddling marathons. "Leading by example" is something we like to do, and encourage our team, friends and clients to participate.
Zegul Kayaks team at the marathon: Liisi Siibak on Zegul Arrow Play LV 3D C-core was 4th K1WOM (39 km), Mairo Marmor (Zegul ambassador) on Greenland T carbon was 3rd K1MEN (28 km). (Photos by Inga-Bel Lilium, Sirli Marmor).
Zegul demo evening at Roomassaare harbour. (Photos by Sirli Marmor).
This time we visited Saaremaa with trailer packed Zegul kayaks to make a small demo evening after the race. It's not so easy for islanders to visit us in the mainland, so we came a little closer. Roomassare Harbor was the perfect location for our demo evening.
Thank you to Abruka Sea Kayak Race organizers for inviting us and making such a great event! We are definitely waiting for the next year's marathon.
Find more information here: https://meremaraton.ee/en
---